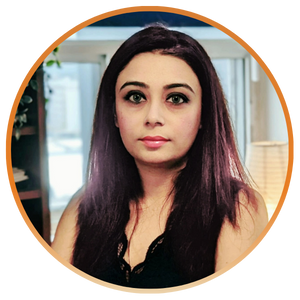 Sumbal Anees is a Registered Canadian Immigration Consultant (RCIC) who is dedicated to helping individuals and families navigate the complex world of immigration. She completed her bachelor's degree in Business Management from the University of Bedfordshire, UK and holds a diploma as an Immigration Consultant from CSIC, Canada.
With over 15 years of experience in the financial & Immigration industry in various domains, Sumbal has honed her skills in problem solving and client relations. As an immigrant herself, she understands the struggles and challenges that foreign nationals face during the immigration process and while trying to settle in Canada. Her personal experience has inspired her to help others make the transition to life in Canada as smooth as possible.
With a diverse professional background and international exposure to North America, the UK, the Middle East, and Southeast Asia, Sumbal has a unique ability to comprehend different cultures and customs. She is committed to helping clients at both personal and professional levels, providing a full range of services for Canadian immigration in all streams.
Sumbal's passion for helping others, combined with her expertise in Canadian immigration Consultant law and procedures, makes her an excellent resource for anyone seeking to make Canada their new home. Whether you are an individual looking to immigrate, a family seeking reunification, or an employer in need of foreign talent, Sumbal has the knowledge, experience, and dedication to help you achieve your goals.